Skip to Content
Expert Floor
Coverings & Installations
Since 1988
 Premier Flooring Supplier
If you're considering any new flooring purchase, you owe it to yourself to check out the remarkable selection and services offered by family-owned flooring supplier, Kinsey's Floor Covering. Your connection to your home starts with the feel beneath your feet, and we at Kinsey's have been helping Hoosiers feel that connection for the last three decades.
From a small room of carpeting to a full-house hardwood makeover, we sell the materials to create whatever look and feel you desire for your environment. Whether you're completing construction on a new office complex or just going for a new look for your current home décor, Kinsey's Floor Covering has the materials.
We serve customers in Noblesville, Westfield, Fishers, Carmel and the surrounding areas.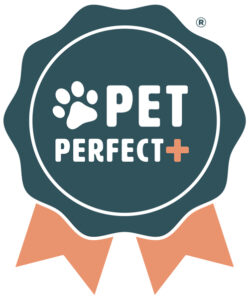 Unbelievable Savings on Shaw Pet Perfect + Carpet Style Renewed Energy I & II
Built-in Stain Protection
Advanced Bleach and Fade Resistance
Easily Releases Pet Hair During Vacuuming
Premium Durability and Comfort with ANSO®High-Performance Fiber
Complete coverage with LifeGuard® Spill-Proof Technology
Savings up to $11.50 p/yard!
Promotion good July 1 – August 31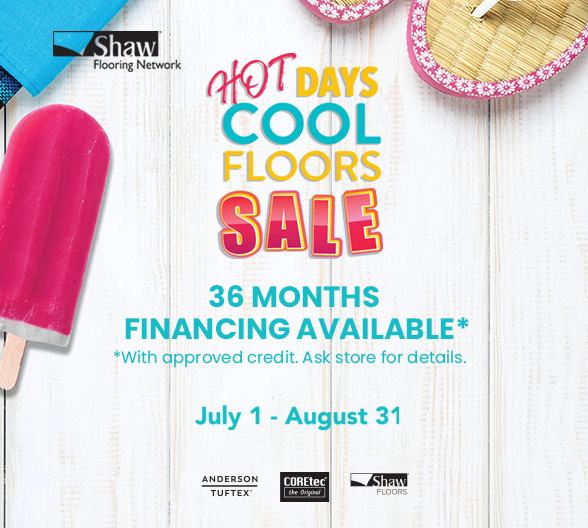 Customer Reviews
Joe showed up on time, even in 5 inches of snow, and was amazing. It was a small job and didn't take much of his time. His professionalism was refreshing. We will use Kinsey's for all of our future flooring needs
We dealt with Joe, Joany & Jody at Kinsey's. All were very professional from selection & design to installation and follow-up. Highly recommend!!
We have used Kinsey's twice now and both times we had a great experience. We used them in 2017 to replace all of our carpet upstairs and we used them again in 2022 to replace all of our hardwood floors after a leak ruined them. The staff are incredibly accommodating and helpful. The installation both times went incredibly fast and smooth and they were in and out in one day. It's a local company so we love to support them & I cannot recommend them enough!
Kinsey's did a wonderful job laying my carpet thru the entire house. The workers were on time, courteous, and even fun to talk with. Also had a great experience with Joni, sales person, always called me by name when I walked in. Called after to see how I felt about my experience. I couldn't be happier
We did a complete remodel of our home. Kinsey's was extremely helpful with helping us find the best flooring for our needs. When our friends come visit to see the improvements we have made, they rave about the floors! They are beautiful!
We had Kinsey replace our great room carpet and are very pleased with the carpet, their selection, their staff, and all of their decision-making help. We would go there again when we need more carpet.
We recently replaced the sheet vinyl in our kitchen and laundry room using Kinsey's here in Noblesville. They were very helpful in selecting the right floor covering for our needs, and communication before and during install was excellent-they left notes each day letting us know what would happen the next day and what time to expect them. We did the tear out ourselves. We'll definitely be checking them out again in the future!
Kinsey's was amazing to work with from start to finish; from the quoting process all the way through purchase and installation. We had them install just one room of carpet for us and we purchased our laminate flooring from them to install ourselves. Very friendly, very easy to work with, honest. They remembered us and our details each and every time we called or came into the store. Felt very personal and like they cared about us. Highly recommend working with them for any of your flooring needs!
We had a great experience with Kinsey. We actually put brand new floors down less than a year ago (not with Kinsey) and had to replace this month due to a water leak. They were quick and efficient in quoting our job and they even spoke to our insurance company to ensure we received a fair payout from the leak. Brian, Pam, Jeff at Kinsey have all been super helpful and we really valued their opinion in choosing our new floors. We LOVE our new floors... truly a blessing in disguise that we had to replace our floors because we love our new ones even more and we had a seamless experience. The guys that put the floors in were awesome as well... they did a great job and got it all done in 1 day which was very much appreciated by us. HIGHLY recommend!
Working with Kinsey's was amazing. Our home needed to be completely re-carpeted after smoke damage from a kitchen fire. We had very limited time to get the job done. Kinsey employees stayed well past office hours and worked off days to make it all happen. During an extremely emotional and stressful time, this was a huge relief that left us with such peace of mind. The professionalism and support were one of a kind. The quality and selection as well as the education we received to make a good decision was so valuable. I cannot say enough about this experience. I have a whole new respect for supporting local business!
Kinsey did a wonderful job with carpeting our house. From sales to installation they are very pleasant to deal with and wouldn't hesitate to recommend their services.
They were very helpful with selecting carpet for my needs. Very friendly. Competitive pricing. The installation was timely and the installers were professional. The end result is beautiful. We have used Kinsey in the past and will do so in the future.
Well Joe couldnt have made this experience any better! Super punctual, tidy, and my floors are gorgeous!!! Always proud to support a local business. I would hands down recommend Kinseys Floor Covering to anyone looking for quality work done neatly and professionally.
Please call us or visit our showroom today!